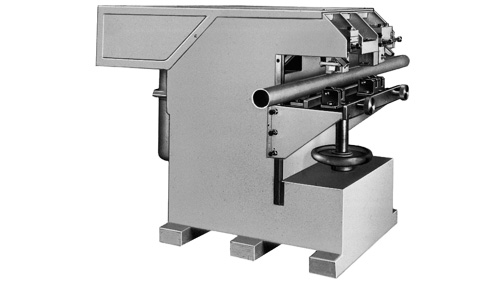 With this compact roller embossing machine, you can emboss pipes and massive round materials up to 150 mm and a length of 15 m with number combinations or multi-line lettering. With its robust drive and the stable construction, this roller embossing machine can be supplied with three parallel roller guides.
Material identifications, consecutive numbers and company logos can be rolled on at distances of up to 300 mm. Our standard embossing tools and type holders are perfectly suited for this purpose. The embossing depth and the different pipe diameters are adjusted with a hand wheel below the embossing table.
Technical data:
Different data depending on the size of the facility.