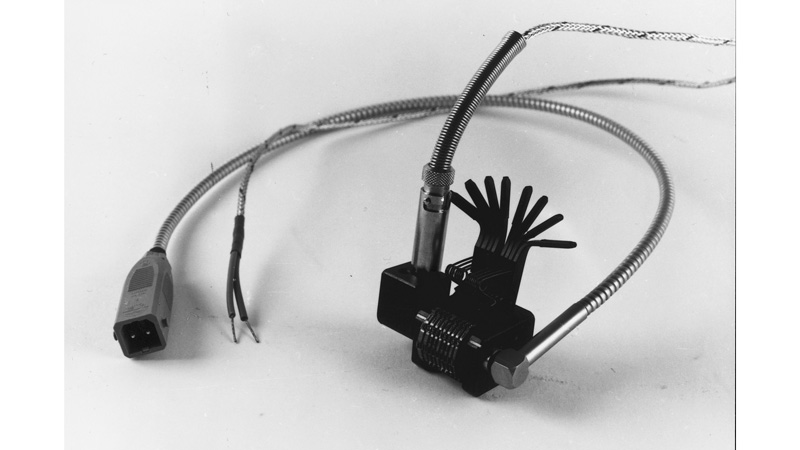 With heating cartridge and temperature sensor.All embossing tools and type holders can be equipped with this heater.
The heater cartridge is installed in the boring of the wheel axis, the temperature sensor is plugged into a rotating connection piece.
Suitable for installation in heat embossing presses or special machines with temperature control.