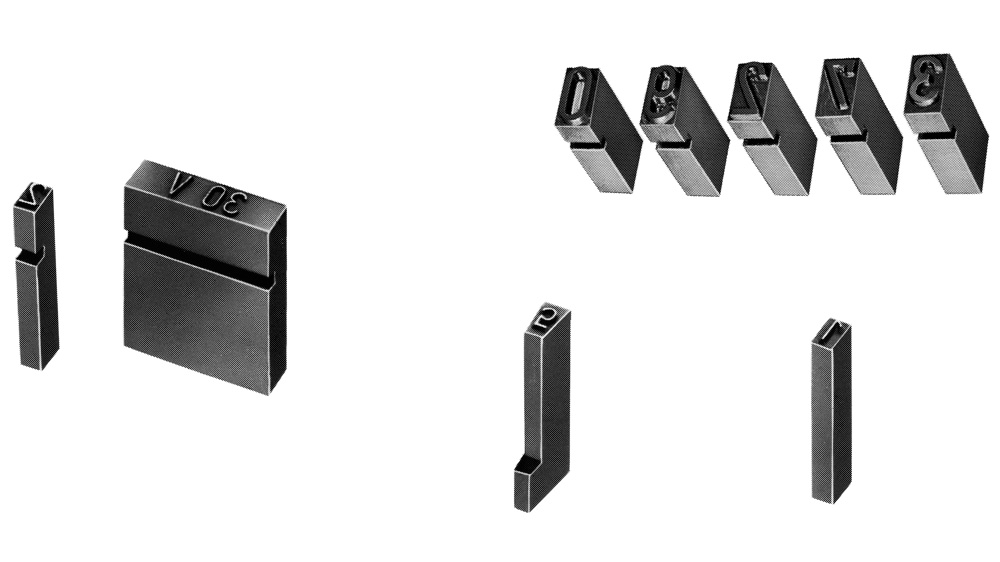 Embossing types no. 232 a, without support slot, are inserted into single-line type holders 230 a and in manual impact stamps no. 234. Embossing types no. 232 b, with support slot, are inserted into multi-line type holders no. 230 b and 230 c.
Type holders in connection with embossing types are mainly used to emboss unvarying texts, letter or number combinations in type plates. Their application pays off as of quantities of 40, but is not recommended for smaller quantities, as the exchange of the embossing types takes more time than the embossing of the texts.
All untempered materials like steels, light metal, plastic, leather and cardboard can be embossed. All type holders are also available with a heater.Type holders are delivered in standard designs, upon request also according to your drawings and in any size.
They are applied in any normal embossing press, in roller embossing presses, packaging presses, lable embossing presses and numbering embossing presses with prefixed type holder.