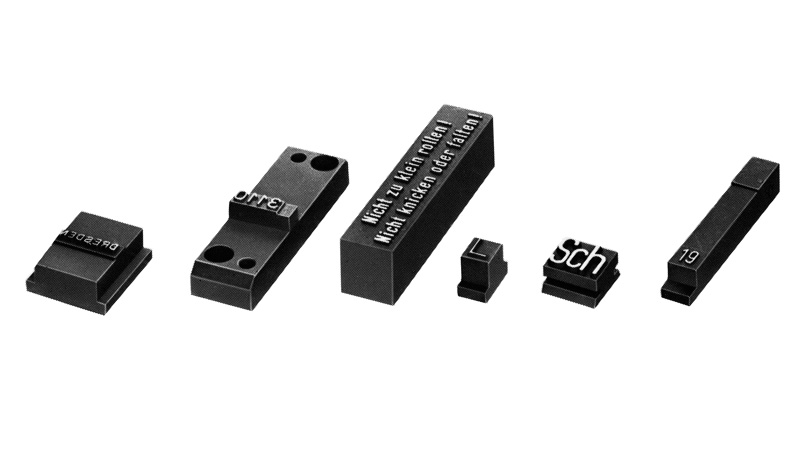 Embossing stamps for installation in presses, roller embossing machines, special machines and devices. All embossing stamps are made of special alloy tool steel, hardened and whetted after engraving.
We supply any kind of special types in any design according to samples
or drawings, with any text or character. Font heights up to 30 mm.